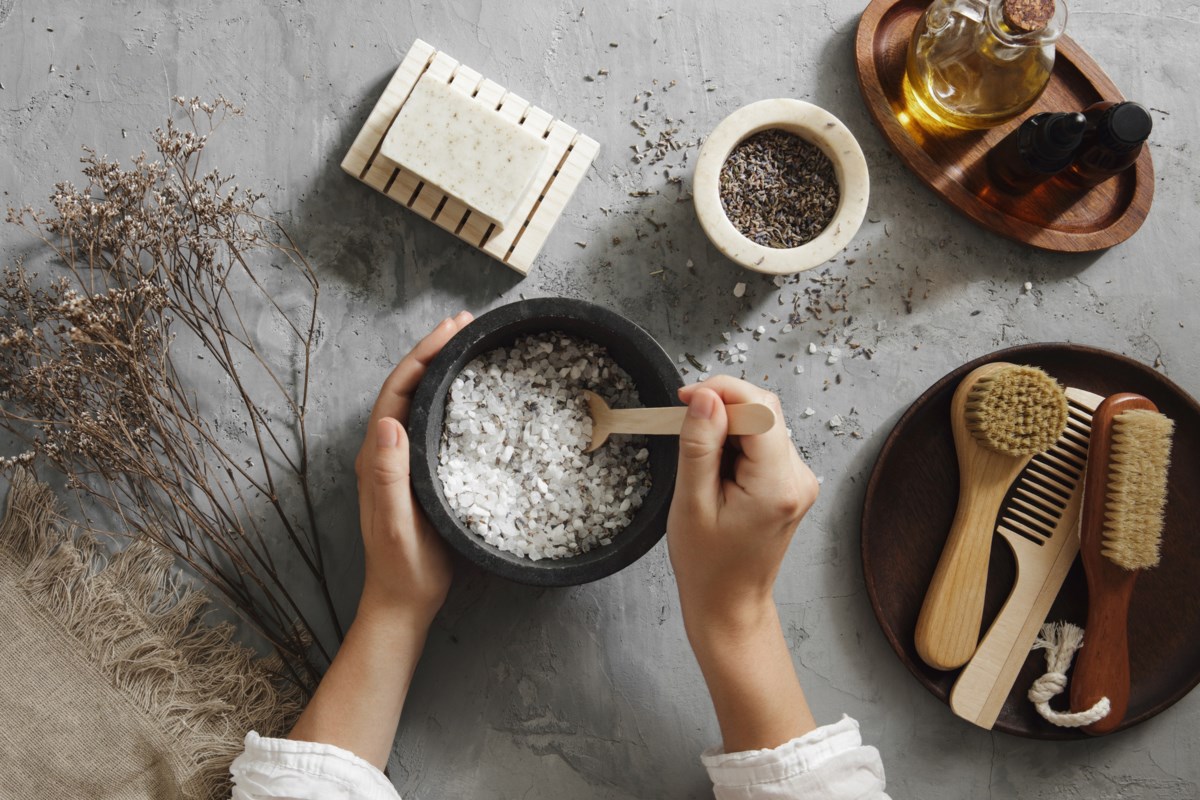 From sustainable swaps to innovative beauty products TikTok knows a thing or two about eco-friendly beauty.
TikTok users know a thing or two about beauty, from reviews and dupes to makeup tutorials and pro tips from makeup artists. Now, #SustainableBeauty made it onto the trending list, and the hashtag features innovative beauty swaps and sustainable tips galore.
Here is some sustainable beauty advice from TikTok.
Swaps and DIYs
Start reducing your waste by simply using fewer things (like cotton swabs, Q-tips and others), or ditch it all completely, and opt for a hands-on application. 
Don't toss leftover coffee grounds! They make for a great coffee scrub that smells even better. 
Remember soap brows? They're still in, and are also a sustainable alternative to brow gel!
Here are some simple swaps for your beauty bag: switch out cleansing wipes for a cleansing balm, individual floss picks for floss in a reusable container, and individual cotton pads for washable/reusable cotton pads. 
Or when in doubt, remember to 'Compost, Reuse and Donate' (good luck remembering that though). Compost your cotton pads (where permitted), reuse empty skincare bottles and donate new or lightly used products.
Innovative beauty
Beauty is taking a step forward, focusing on more sustainable packaging and products. Just a few innovations and advancements include powder face wash, refillable product pods and refillable deodorant.
Looking to do some eco-friendly shopping in Vancouver? Check out this guide to where to find zero waste, bulk and refill stores around the city.