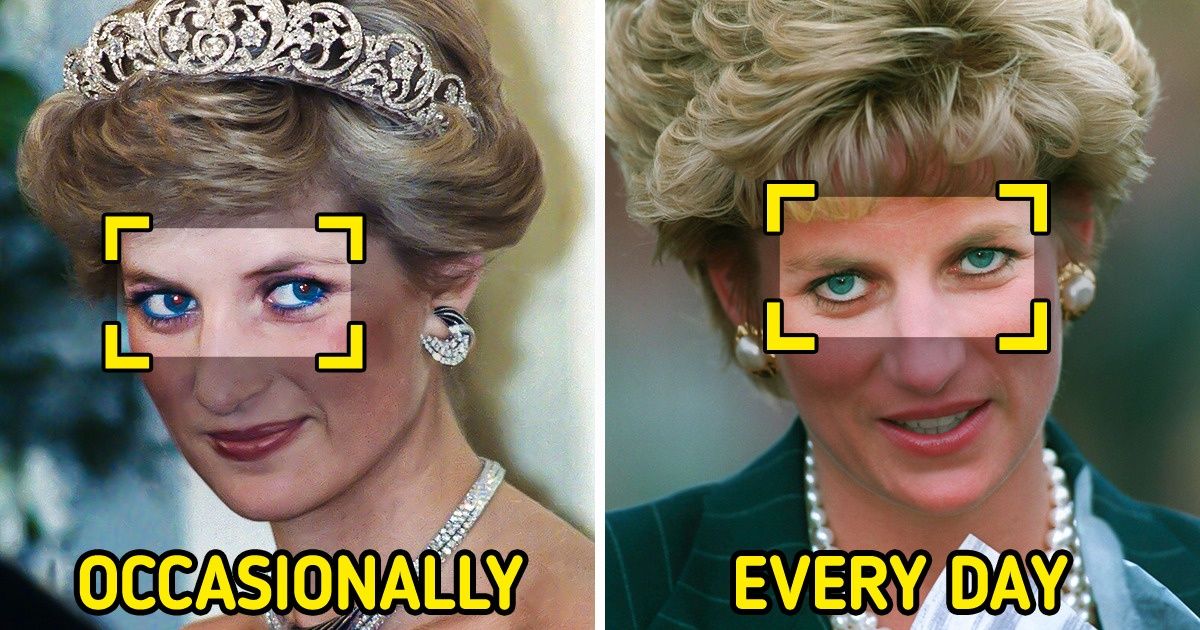 Princess Diana was and is still loved by many because of her boundless kindness. But that isn't all that she's remembered for. She was also an icon of beauty and style. And wherever she went, she never ceased to amaze everyone with her dashing looks.
Bright Side is letting you in on some tips to emulate Lady Di's glow because we all deserve to look as beautiful as a princess.
1. Moisturize before coverage.
As an icon that the paparazzi couldn't overlook, the People's Princess made sure she was always camera-ready. Mary Greenwell, Princess Di's makeup artist and friend, said she would first moisturize her face before applying any product. This is why her skin never looked cakey and dull under makeup. Definitely a beauty hack we should all add to our own routines.
2. Subtle eyes look better.
While loud, bright eye makeup is acceptable in certain situations, a more natural look is better suited for daily wear. Princess Di used to favor a vibrant blue eyeliner to liven up her eyes. Meeting Greenwell changed that. Per her suggestion, the princess went for more neutral tones of black and brown. She fell in love with the look and so did the rest of the world.
3. Keep the cheeks in check.
When applied the wrong way, a contour and highlight job can be a disaster. Taking from Greenwell and Lady Di's book, we can avoid that. Here's how:
Put an emphasis on the cheekbones by sweeping contour color underneath.
Use a highlighter over the cheekbones in a downward motion.
Put the neutral blush tone on the apples of your cheeks. These are the parts of your cheeks that puff up when you smile.
Finally, use a big brush to apply bronzer on the outer edges of the face for a warm look.
4. Soft lips can also be bold.
The type of event, the time of day, and the outfit you're wearing are all factors to be considered when picking a lipstick shade. Greenwell says pink and nude tones work best for the royal look. However, nighttime events do call for darker shades.
Either way, don't be afraid to try on lip shades that you're not used to. Experimenting with different looks will help you trim down the choices. That way, you won't have to take too long when picking out which lip product you'll rock best.
5. There's always room for hats.
The Princess of Wales was frequently seen sporting a stylish hat. She knew being identifiable was a royal must, but she loved hats for the confidence they gave her.
Lady Di's hats were more than a symbol of royalty to her. Her passion for headgear is apparent in her unique preference for them. Some of her most iconic looks included a headpiece that was both fab and functional.
6. Smell good, look good.
Princess Diana's pleasant nature went beyond her outward appearance. According to Greenwell, the princess "always, always, always" wore a lovely scent. That's truly fitting for someone as fine as the Princess of Wales.
7. Essential oils are essential, indeed.
Princess Diana was a known fan of aromatherapy. Years before essential oils became a global fad, the princess was already basking in their wonders.
Movies showed us that royal life wasn't easy, but Princess Di never appeared fazed. Aromatherapy definitely helped her de-stress and start fresh each day.
8. Stick to a good skin regime.
You've heard this before: maintaining a good skin regime will work wonders for your overall look. Princess Di was very consistent with her skincare routine. Greenwell said the late princess would cleanse, tone, and moisturize twice a day. And quite frankly, we can see clearly how well that worked.
9. The best diet is eating healthy.
Darren O'Grady was a royal chef for 15 years. After Princess Diana's divorce, he went on to cook for her. He revealed that the late princess was an "extremely healthy eater" and that she avoided carbs and red meat as much as she could.
You might want to consider adding that to your list of New Year's resolutions!
Do you have any similar beauty secrets that you'd like to share with us? What works best for you?