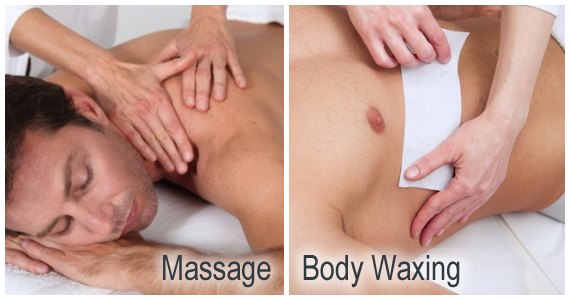 Open 6 days per week
Beauty Treatments for Men and Women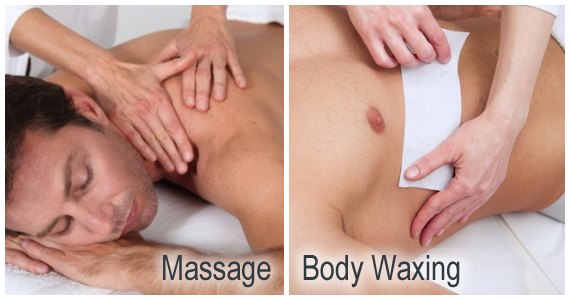 Although we only have male beauty therapists, we do treat both men and women at our professional home salon in Woking, Surrey.
I was a male waxing virgin and decided to go straight for the sac & crack! Daniel was FAB. He made me very relaxed and explained everything.
David, Camberley, Surrey
Extremely professional, perfectly equipped, lovely location and best of all, along with the professional demeanour was an ability to keep a very friendly warm and welcoming atmosphere all the way through a 2 hour session! I would firmly recommend.
Kaz, Woking, Surrey
Excellent relaxing massage. Daniel offered a highly professional massage service, easing away aches and pains in a great environment.
Martin, Guildford, Surrey
Please click here to meet the Daniel Beauty Team
Are we any good? Check out these Testimonials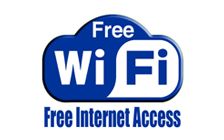 * Pay by credit or debit card
* Fully Insured
* Free Wi-Fi
* CCTV installed for your security
* Flexible Waxing Prices
* Home-based Professional Salon
* Free after-care waxing advice and PFB Vanish to help prevent ingrown hair
* Friendly, Experienced and Fully Qualified:
*ITEC qualification in Holistic (Swedish) Massage
*Qualified in Indian Head Massage
*Diploma in Advanced Massage
*Qualified Shiatsu Massage Practitioner
*VTCT Qualification in Sports Massage
*VTCT Certificate in Wax Depilation
*Qualified in Intimate Male Waxing
Please park either in the drive or directly outside the house.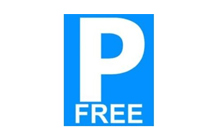 We have clients who live near Woking, Surrey in places like West Byfleet, Lightwater, Chobham, Guildford, Camberley, Bagshot, Staines-upon-Thames, Weybridge, Dorking, Walton-on-Thames, Shepperton, Cobham, Epsom, Sutton, Cheam, Croydon, Morden, Merton, Farnham, Leatherhead and Reigate.
We also have people who come to our home salon in Woking from Fleet, Farnborough, Aldershot, Hook and Basingstoke in Hampshire and Reading, Bracknell, Ascot, Wokingham, Slough, Crowthorne and Windsor in Berkshire
Some clients drive here from Chiswick, Richmond, Hounslow, Heathrow, Kingston-upon-Thames and Barnes in West London as well as Buckinghamshire, Oxford, Gatwick, West Sussex and even Brighton. They think it's worth the trip, so we hope you will too.
Please click here to meet the Daniel Beauty Team
Please Contact Us for an appointment or to discuss a treatment.
UK Health Centre
registered
<![CDATA[ var delay = 20000; //set delay between message change (in miliseconds) var maxsteps=40; // number of steps to take to change from start color to endcolor var stepdelay=50; // time in miliseconds of a single step //**Note: maxsteps*stepdelay will be total time in miliseconds of fading effect var startcolor= new Array(255,255,255); // start color (red, green, blue) var endcolor=new Array(95,95,95); // end color (red, green, blue) var fcontent=new Array(); begintag=''; fcontent[0]="Just to say your new recruit was first class and such a nice person to meet and his service was so professional and I felt totally relaxed with him. Well done!
Mark, Guildford, Surrey";fcontent[1]="Very impressive service and hardly any pain
(via Twitter)
Jacob, Berkshire";fcontent[2]="I had a real relaxing and stress free time and would highly recommend these guys. And men don't be put off with the waxing, why shouldn't we look after ourselves also?
Aaron, Surrey";fcontent[3]="I've had massage, waxing and a facial with Daniel and they were excellent. He has such a nice way with his clients and did a very professional job in a nice relaxing environment.
Jason, Woking, Surrey ";fcontent[4]="Just a quick note to thank you for your great service – good attention and great smooth result – one really happy customer.
Gavin, Egham, Surrey";fcontent[5]="Best waxer!!!
Mema, Surrey"; closetag=']]>
'; var fwidth='575px'; //set scroller width var fheight='100px'; //set scroller height var fadelinks=1; //should links inside scroller content also fade like text? 0 for no, 1 for yes. ///No need to edit below this line///////////////// var ie4=document.all&&!document.getElementById; var DOM2=document.getElementById; var faderdelay=0; var index=0; /*Rafael Raposo edited function*/ //function to change content function changecontent(){ if (index>=fcontent.length) index=0 if (DOM2){ document.getElementById("fscroller").style.color="rgb("+startcolor[0]+", "+startcolor[1]+", "+startcolor[2]+")" document.getElementById("fscroller").innerHTML=begintag+fcontent[index]+closetag if (fadelinks) linkcolorchange(1); colorfade(1, 15); } else if (ie4) document.all.fscroller.innerHTML=begintag+fcontent[index]+closetag; index++ } // colorfade() partially by Marcio Galli for Netscape Communications. //////////// // Modified by Dynamicdrive.com function linkcolorchange(step){ var obj=document.getElementById("fscroller").getElementsByTagName("A"); if (obj.length>0){ for (i=0;i