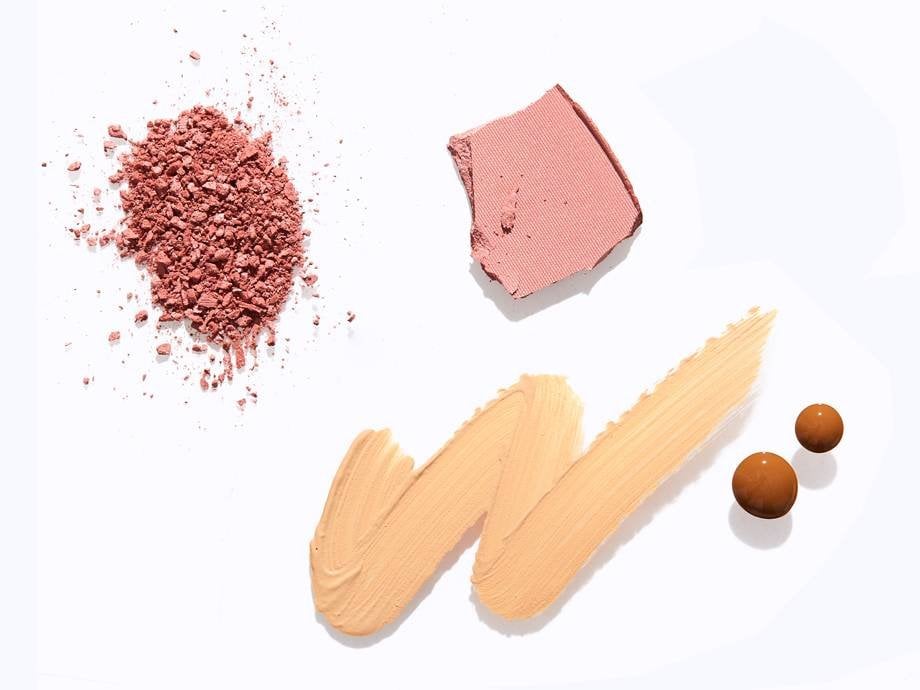 Beauty Tip #4: Store makeup wipes upside down (with the opening facing down) to keep them from drying out. According to makeup artist Kelli Bartlett, this will help the product thoroughly soak through every towelette, starting with the one you're going to use next. 
Beauty Tip #5: To master the perfect everyday winged eyeliner, start your line at the outer corner of your eyelid. Then, once you have your desired length, begin to fill in the wing. Much to contrary belief, you don't have to carry the line through to the inner corner of your eye, says Parsons. 
Beauty Tip #6: For flawless lip liner application every time, use this Cupid's bow hack. It will help you apply even, smooth liner on the mark on your first try. 
Beauty Tip #7:Get rid of flaky lips with a DIY lip scrub made of coconut oil and brown sugar. Because exfoliated lips are key to flawless lipstick application, you won't want to miss this step in your beauty prep routine. 
Beauty Tip #8: Sleep on your back to avoid waking up with puffy eyes in the morning and keep wrinkles away in the long-run. 
Beauty Tip #9:Hold a business card, spoon or tissue behind your eyelashes when applying mascara to prevent the productfrom getting on your eyelids, especially if you just finished a glam eyeshadow look. 
Beauty Tip #10: Braid your wet or dry hair at night before you go to sleep to wake up with beachy waves in the morning. Setting your hair overnight is the perfect way to save a few minutes when you wake up.
Beauty Tip #11: Give your bobby pins a coating of hairspray for a better hold. Also be sure you're wearing them the proper way — with the squiggly side down — to ensure your hair stays in place.
Beauty Tip #12: Use invisible lip liner  (a.k.a., a clear or white liner pencil)  to keep your lip color from streaking. Simply line your lips like you would usually do, then fill them in with color.
Beauty Tip #13:Get a dewy glow by mixing your moisturizer in with your foundation. It's the perfect way to make a full-coverage foundation a little more sheer and comfortable to wear throughout the day. P.S.: This hack also works with face oil.
Beauty Tip #14: Use the connect-the-dots method for perfect eyeliner every time. This is a great way for beginners to get the elusive wing.
Beauty Tip #15: Pluck your eyebrows (don't wax or thread) to ensure you're getting the perfect shape and only removing the hairs that are necessary. According to celebrity brow stylist Joey Healy, plucking is always better because it's not removing multiple hairs, which could result in taking out too many.
Beauty Tip #16: Wet your eyeshadow brush with a setting spray before applying shadow so it has more staying power and the color is more pigmented. 
Beauty Tip #17: If you're in a pinch, you can use lip balm to tame your eyebrows. Simply dab some on your finger and apply press it into the brows. 
Beauty Tip #18:If your skin needs an extra boost at night or in the morning, apply a face oil over your moisturizer to lock in hydration. 
Beauty Tip #19: Parsons recommends applying winged eyeliner with your eyes open, facing a mirror. This trick will help you get your wings symmetrical on both sides. 
Beauty Tip #20: Packing on the heavy eyeshadow? Use tape under your eyes to catch any fallout and keep the color off of your cheeks. 
Beauty Tip #21: To fake a thick, long ponytail, use two elastics to create stacked ponytails on top of each other. It gives the illusion that your hair is longer than it is. 
Beauty Tip #22:To clean up any makeup mistakes, especially around your eyes, use a Q-tip dipped in micellar water, says makeup artist Jonet Williamson.
Beauty Tip #23: If you wake up with frizzy hair every morning, swap your pillowcase out for a silk one. The silk fabric won't disrupt your strands.
Beauty Tip #24:For Insta-ready eyebrows, comb brow gel through your eyebrows and then lightly press the hairs down with your fingertips to keep the hairs from popping back out of place, says Healy.  
Beauty Tip #25: You can fix a badly broken nail in minutes by using a tea bag to keep the problem from getting worse. 
Beauty Tip #26: According to Williamson, the trick to a great smoky eye is all in the color. She recommends using brown, not black, eyeshadow to get the look. True black eyeshadow can look too harsh. 
Beauty Tip #27: To brush down flyaway hairs, use a clean makeup spoolie — the same type you use to apply your mascara or comb your eyebrows — and a little hairspray. This will comb the hair down and keep frizz away.
Beauty Tip #28:Apply eyeliner pencil to your upper waterline to give the illusion of thicker eyelashes in seconds.
Beauty Tip #29: Face mask in the shower to save time in your beauty routine and help your skin better absorb the hydrating ingredients. 
Beauty Tip #30: It can be quite a commitment to apply a foot mask when it means you can't walk around for the next 20 to 30 minutes. In order to walk around freely, apply a pair of regular socks over the masking booties.
Beauty Tip #31:Forgo your towel-dried hair method and opt for a T-shirt or microfiber hair wrap to enhance your style. 
Beauty Tip #32: If your mascara transfers onto your eyelids, use a clean, fluffy eyeshadow brush to buff it off.
Beauty Tip #33: For easy winged eyeliner application, anchor the palm of your hand under your chin before drawing on the perfect cat-eye. It helps stabilize your hand and lines up to your upper lash line perfectly.
Beauty Tip #34: Makeup on your clothes? No problem. Use a makeup wipe to clean it off in a hurry. 
Beauty Tip #35:If you're attempting a really dramatic winged eyeliner look, Williamson recommends starting by sketching out the shape with a super light eyeshadow before going over it and filling it in with the actual liner.